[ad_1]

Last week wasn't the busiest for completed M&A deals in the cannabis industry, but some notable transactions were concluded – including one involving a well-established multistate operator (MSO) and another a relatively new but fast-emerging player on the scene. (See details below.)
There were only five completed M&A deals last week, bringing the total so far this year to 211. That compares with a total of 166 in a similar period in 2018.
In terms of capital raises, overall volume for the week was similar to last year ($117.1 million in 2019 compared with $133.8 million last year), but overall capital raises in 2019 continue to outpace last year – $7.68 billion versus $4.66 billion.
This weekly series from Marijuana Business Daily and Viridian Capital Advisors provides the latest data on cannabis investment activity and M&A, along with key takeaways, analysis and trends based on recent market moves.
The data below, provided by Viridian Capital Advisors, is through the week ended July 12.
For more analysis and in-depth looks at the investment trends and deals driving the cannabis industry forward, sign up for our new premium subscription service, Investor Intelligence.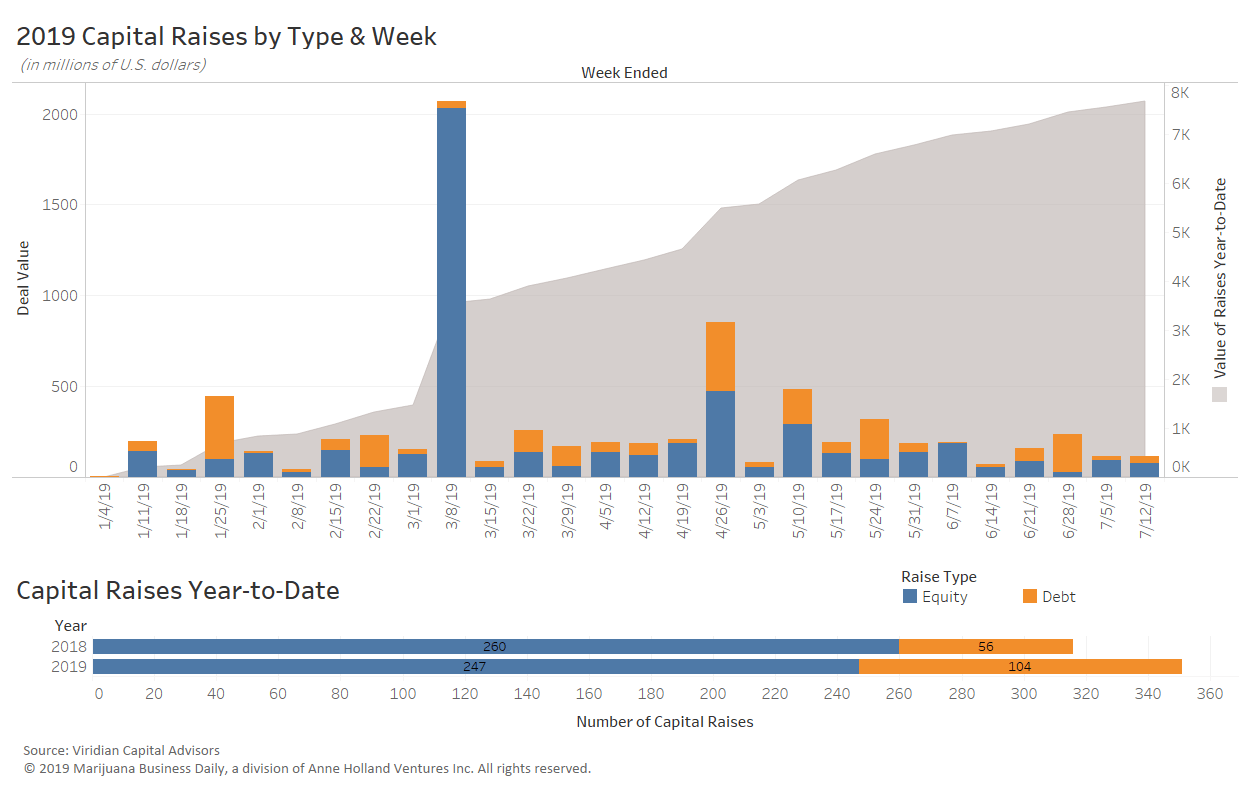 Top raises closed last week:
Demetrix, a California-based company, raised $50 million in a Series A funding to research synthetic cannabinoid production. The funding round was led by New York-based investment group Tuatara Capital with support from an existing investor, Horizons Ventures of Hong Kong.
Sol Global, a Toronto-based cannabis investment group, raised 50 million Canadian dollars ($37.5 million) in debt financing. The company will use the proceeds to fund its expansion in CBD activities and operations in California, Florida and Michigan.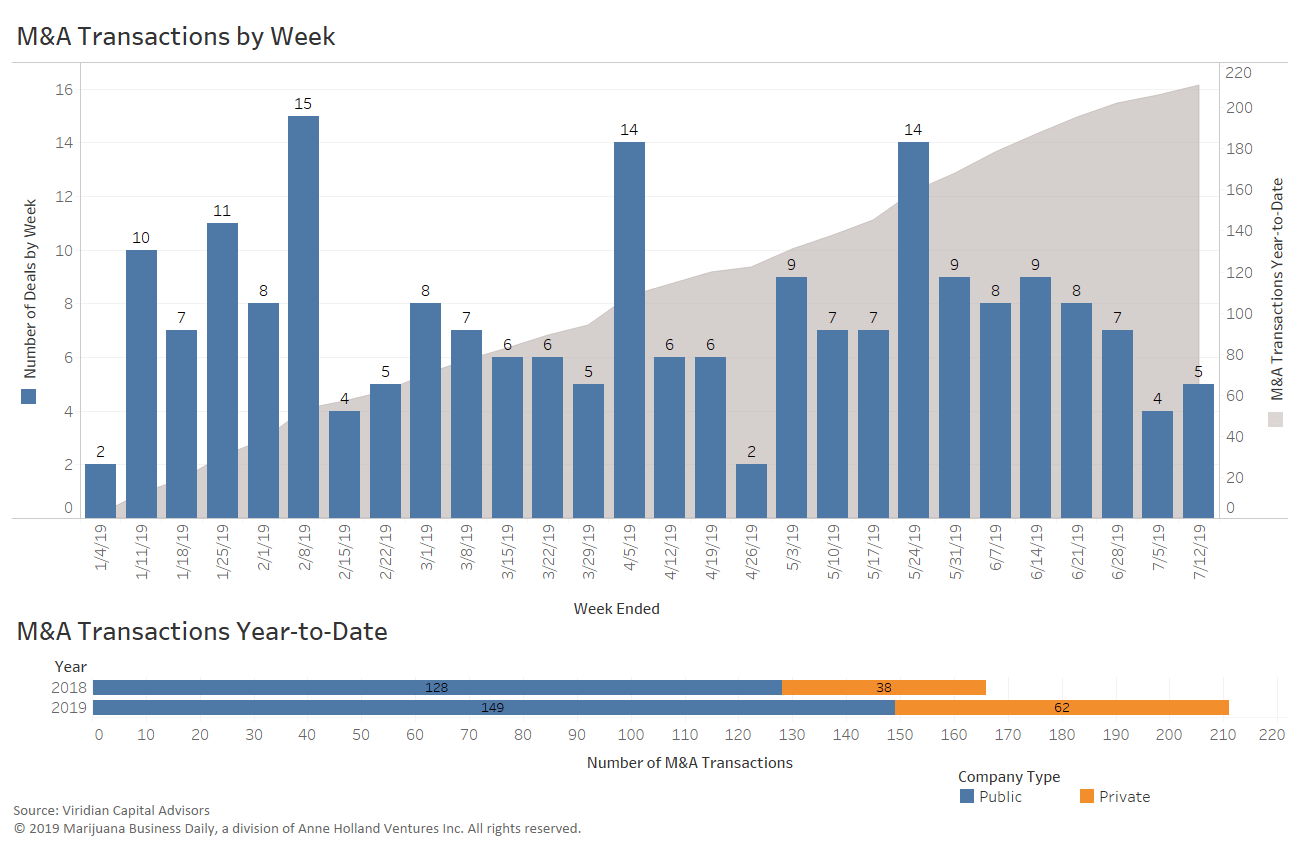 Top M&A deals closed last week:
Harvest Health & Recreation, one of the largest MSOs in the United States, boosted its presence in Arizona with the acquisition of Leaf Life, which operates a medical marijuana dispensary in the state. Leaf Life is the 13th dispensary in Arizona for Harvest, which now has rights to operate up to 18 dispensaries and cultivation/processing facilities there. The value of the deal was not disclosed.
Jushi Holdings, a Florida-based cannabis company, closed a $63 million transaction to boost its presence in Pennsylvania. The acquisition of Franklin Bioscience involves up to 12 licenses for medical dispensaries.
Viridian Capital Advisors is a financial and strategic advisory firm that provides investment banking, M&A, corporate development and investor relations services to emerging growth companies and qualified investors in the cannabis sector.
[ad_2]

Written by Maggie Cowee

Marijuana Business Daily

Source link