[ad_1]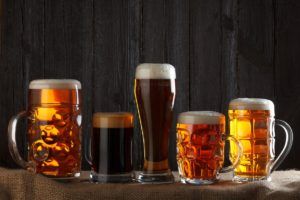 Moosehead, the largest fully Canadian-owned brewery, is partnering with Sproutly Canada to make nonalcoholic, cannabis-infused beverages – marking the latest major brewery to make a splash in the marijuana sector.
Moosehead and Sproutly entered into a definitive agreement to form a joint venture, with each holding 50% ownership.
Matthew Oland, one of the brewery's senior executives, has been appointed the first CEO of the joint venture.
Sproutly will be responsible for appointing the first board chair.
New classes of cannabis – edibles, extracts and topicals – will be added to Schedule 4 of the Cannabis Act no later than Oct. 17, but experts say most of the new products won't hit shelves until early 2020.
According to the terms of the deal, Moosehead will provide infrastructure such as research and development, operations, procurement, finance and distribution, leaving Sproutly to provide the technology to make the cannabis beverages in Canada.
Sproutly's Infuz2O technology will be available to the joint venture for five years, with a possible two-year extension.
Recently, cannabis has been top of mind for some alcohol makers.
An industry association representing Canadian beer makers expressed concern that the adult-use cannabis market would cut into its profits and even asked the government to increase marijuana excise taxes.
And Denver-based Molson Coors agreed that the rising popularity of legal cannabis could hurt its bottom line.
"Although the ultimate impact is currently unknown, the emergence of legal cannabis in certain U.S. states and Canada may result in a shift of discretionary income away from our products or a change in consumer preferences away from beer," Molson Coors noted in a regulatory filing.
Last October, Molson formed a joint venture with Quebec-based Hexo to develop nonalcoholic, cannabis-infused beverages in Canada.
Sproutly Canada trades on the Canadian Securities Exchange as SPR.
Molson Coors trades on the New York Stock Exchange under the ticker symbol TAP. Hexo trades as on the Toronto Stock Exchange and NYSE as Hexo.
Matt Lamers can be reached at [email protected]
[ad_2]

Source link