[ad_1]

Cronos Group (NASDAQ:CRON) stock surged to new highs in February thanks to an investment from Altria Group (NYSE:MO). However, since March, it has retreated from its 52-week high of $25.10 per share. Today, Cronos stock trades near the $16 per share level.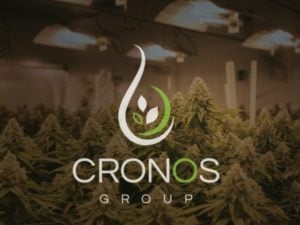 Unfortunately for investors looking to buy, the lower stock price still leaves CRON stock priced for perfection.
While the alliance with Altria and the massive growth of the cannabis industry may bode well for Cronos Group as a company, any further benefits will likely not accrue to Cronos stock.
Altria, CBD and Cronos Stock
The driving force behind most of the optimism surrounding CRON stock comes from the $1.8 billion investment in the company made by tobacco giant Altria.
Certainly, Altria's interest helped Cronos Group as a company. The cannabis industry has many similarities to the tobacco industry. Naturally, this gives Cronos an advantage from a production and marketing perspective.
It could also provide Cronos a path to becoming a high dividend stock like Altria, which I believe will become the future of the top marijuana stocks. It also opens the possibility of a buyout later on down the line.
Moreover, Cronos has ventured beyond dried cannabis. Health Canada has pledged to legalize derivatives such as beverages and edibles by October.
Additionally, Cronos Group has announced its intention to enter the U.S. cannabidiol (CBD) market. This does not make Cronos unique by any means. However, with a compound annual growth rate estimated at 147% until 2022, CRON can easily benefit in such a fast-growing market.
Cronos Stock May Have Topped Out
Unfortunately, these prospects do little to benefit current holders of CRON stock. In an industry such as cannabis with a plethora of overvalued stocks, investors should seek either market leadership or a relative bargain. Cronos Group stock offers neither.
A price-to-sales (PS) ratio of almost 360 prices this imperfect company for perfection. It also makes an aforementioned buyout by Altria or anyone else unlikely without a massive drop in the stock price. In fairness, many other cannabis stocks trade at comparable valuations.
However, in a recent survey, CRON ranked 7th in terms of overall production. It comes in far behind market leaders Canopy Growth (NYSE:CGC) and Aurora Cannabis (NYSE:ACB). It also lagged lesser-known companies such as The Green Organic Dutchman (OTCMKTS:TGODF) and Aphria (NYSE:APHA), which trades at only 19 times sales.
Interestingly, market leader Canopy Growth led the industry in alliances when Constellation Brands (NYSE:STZ) made its investment. However, CGC stock trades at only 80 times sales.
Production leader Aurora supports a PS ratio of 60. Why should investors pay 360 times sales when they can purchase better-performing firms more cheaply?
This does not mean Cronos will fail. After all, analysts predict the company will earn a profit this year. Also, the massive growth of the industry should take earnings much higher over time. However, until Cronos gets taken over by Altria, or it becomes the Altria of marijuana stocks, I would consider CRON stock dead money.
Final Thoughts on Cronos Stock
Unfortunately for new investors, what is right for Cronos Group will likely not help CRON stock at current levels. Without a doubt, the help from Altria will bring tremendous production and marketing-related benefits to the company. It could also set up CRON to become a high-dividend equity in the distant future.
Still, growing competition and lower production levels do not justify a PS ratio far ahead of the industry leaders. I expect Cronos Group to perform well as a company. However, I do not think Cronos stock will become a good buy any time in the next several years if it becomes one at all.
As of this writing, Will Healy is long APHA stock. You can follow Will on Twitter at @HealyWriting.


[ad_2]

Source link